How Do I Become An SQM Mystery Shopper?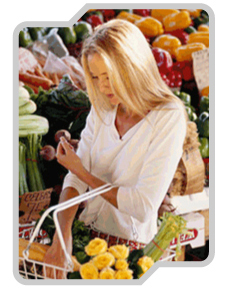 What Qualities Does SQM Look for in its Mystery Shoppers?
SQM seeks mature, reliable, detail oriented people with experience in customer service. Successful candidates will have a critical eye for detail, an excellent memory, a proven ability to follow instructions, work independently, and have a hospitality or business background. As an SQM shopper, you must have a high school diploma or equivalent. Post-secondary education would be an asset.

How Do I Become an SQM Mystery Shopper?
To become an SQM Mystery Shopper, you must complete the Mystery Shopper application form. If there are positions available in the area that you work or reside, you will be contacted by our Shopper Resources staff. If there are no vacancies at the time of your application, your application will be kept on file for up to 18 months, and you may be contacted as assignments become available.

How Much Do Mystery Shoppers Get Paid?
As an SQM Mystery Shopper, you will receive a nominal fee per evaluation. This fee will vary depending on the amount of time it takes to complete the assignment. The fee will be indicated on the instructions of each assignment. In addition to your shopper fee, you will also be reimbursed for expenses that you are asked to incur. For example, fast food restaurants give an allowance of approximately $7.00 (CAD) per evaluation, full-service restaurants give an average allowance of up to $50.00 (CAD) per evaluation, and retail assignments often reimburse for a portion of your purchase. All of these reimbursements and allowances vary for each assignment and will be paid upon submission of a receipt.